CCA Flankers from Battlezone
3dprinting videogames airbrushing painting bzpgen2
Here's the three variations of the CCA Flanker I printed and painted from Activision's rebooted Battlezone game.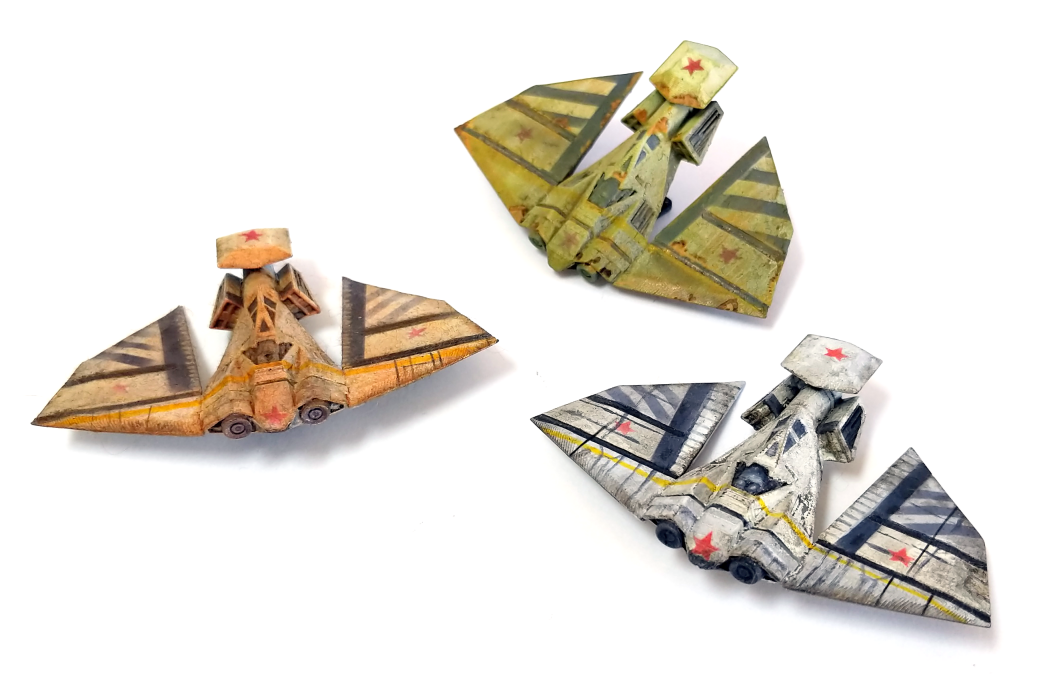 Because the redux models are higher poly, I could get much more detailed with the painting as there were crevices to put wash into, and angles to highlight. The layout of this vehicle also meant that I could print it all in one piece, which was nice. The underside is a little rough looking from the supports, but nothing I couldn't have fixed with a bit more work.
There are three variations based on the various planets found in the game.
The first is a grey-dust covered moon version. I used grey and dark washes to fill the crevices and holes with dusty looking crud.
The second is a Mars variation, covered in dustings of orange dirt and grime from the ground. For this I used a mixture of red/skin washes with some careful airbrushing.
This last is a Venusian, gunk-coated variation. I went a a bit further and added a rusty/corroded effect to spots on this one to simulate the effects of Venus on the metal and paint-job. 
Here are a few more shots of the various flankers:
 and here's the individual artices for the flankers with some WIP shots and more details: