3dprinting painting airbrushing 3dmodelling robot vodiex
UR-82K Robot
Here's an original print and paint of a custom robot, UR-82K. It was modelled in 3DS Max, printed on my new printer and airbrush-painted. I used the Cricut for some of the stencilling on the back of the body: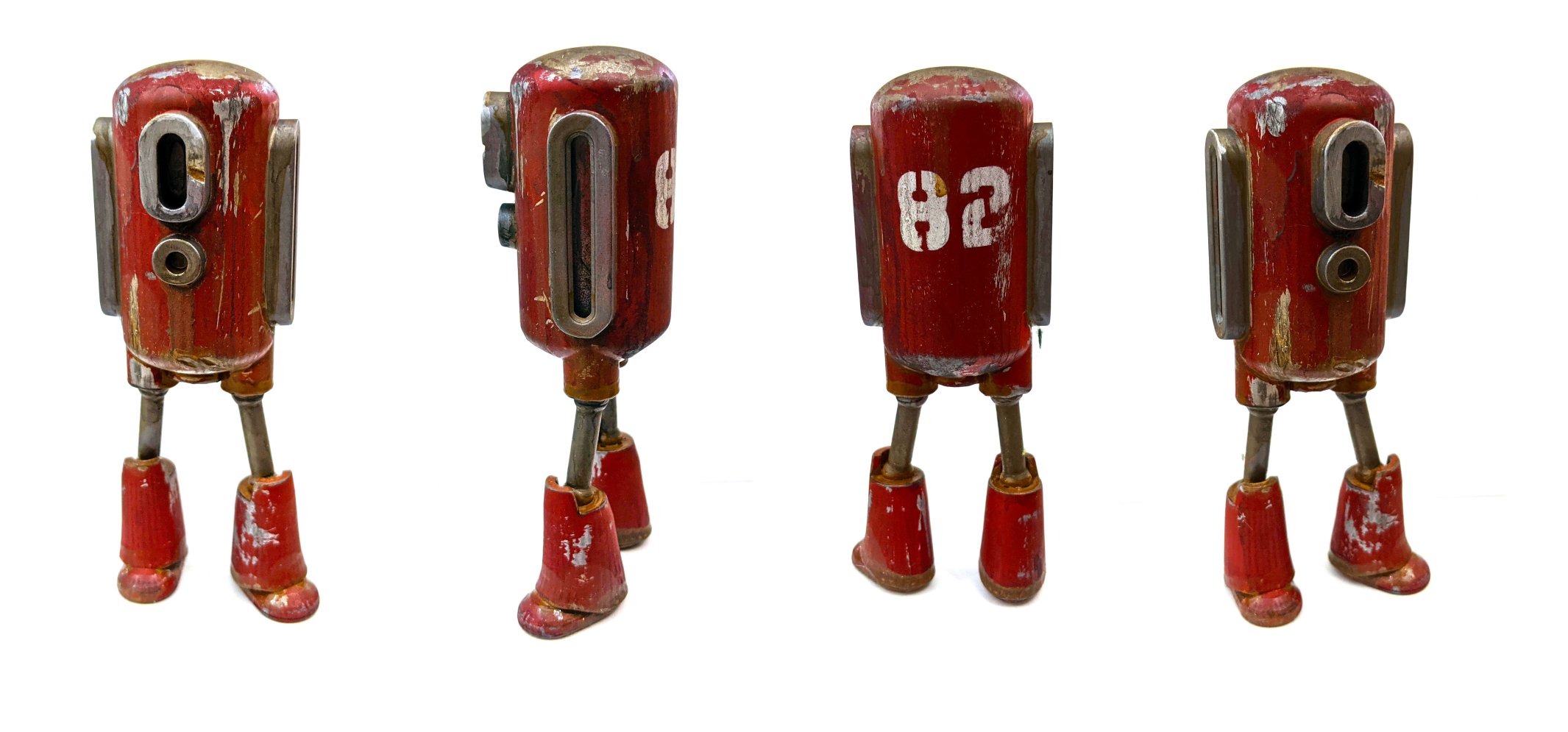 The idea was to create a grimey, run-down robot that looked like it had been abandoned for hundreds of years.
I really like that it turned out exactly how it looked in my brainbox before I modelled and painted it. I primed it with a coat of metallic silver paint ,then used a combination of chipping medium and sanding down to add a layer of red that was then worn away. I finished up stenciling off and painting the non-red parts, and the 82 number on the back, and then aging it with a dark wash and then a Humbrol rust wash.
It's sort of based on the Vodiex robots (from the Unrobotic Games logo) but with a bit of free-styling and more character than those robots tend to have, I have a second robot in the works that I'll post soon.