US Grizzly from Battlezone
3dprinting videogames airbrushing painting bzpgen3
Another year, another update to my 'Battlezone Project' that you can read about here. Since I started this project a few years ago 3D printing has come a long way. I've sinced upgraded from the Photon printer I started with to higher spec, more detailed printers that have been released since. Instead of adding more ships to the collection, I wanted to take a step back and look at what I could achieve now wth advances in the field of consumer resin printing.
Here's my third revision of the Grizzly M60A7 from the Battlezone game: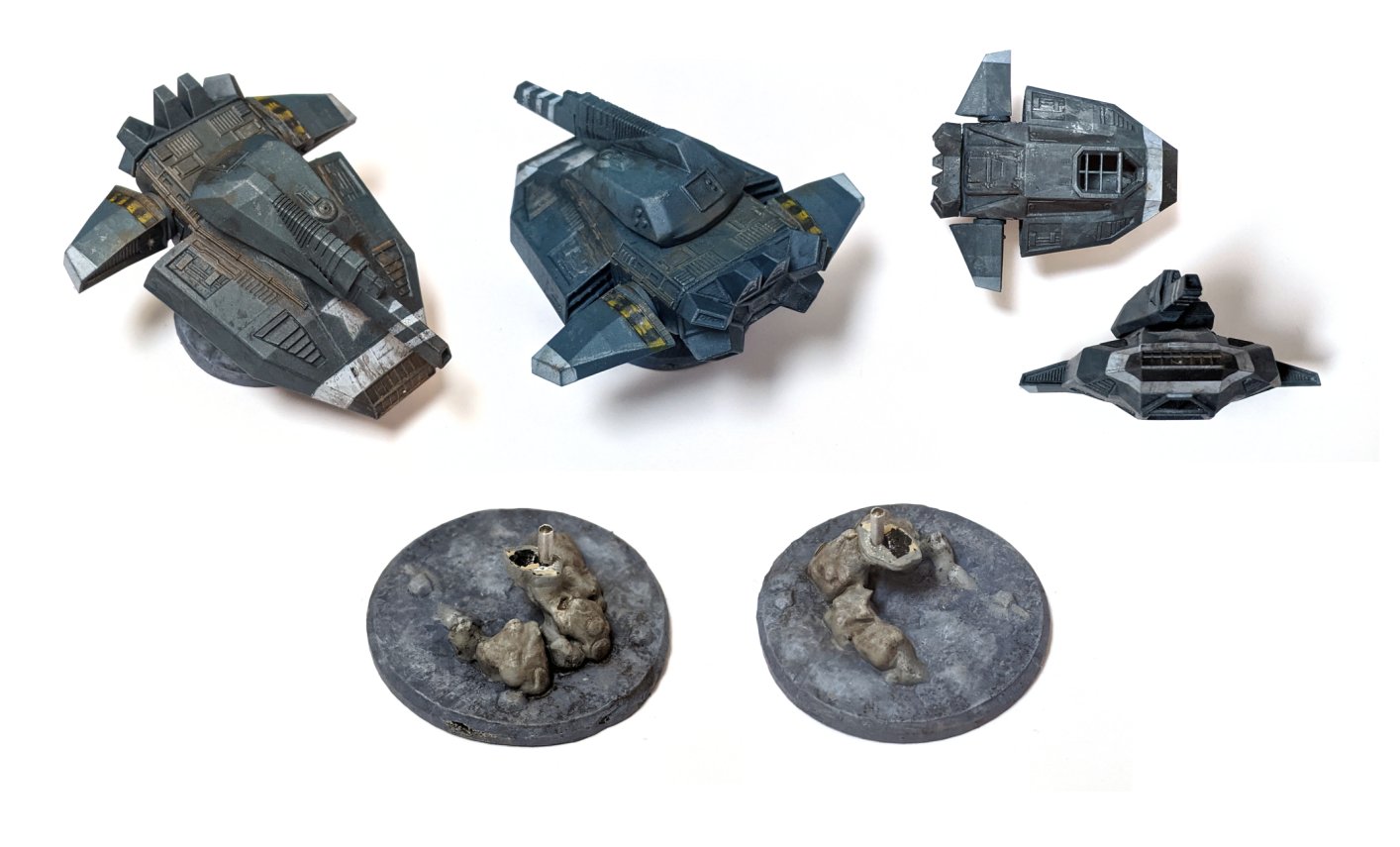 The new version of the tank is slightly larger than my existing series of tanks, and I intend to reprint/paint them all at the same scale. This bigger size corresponds with me taking the models and adding much more detail than before. In the Redux version of Battlezone, the models are a much higher resolution than the original game's meshes, but they still use something called normal maps to add extra detail. In video-games development, you can think of a normal map as an extra texture that tells the game about extra bumps, dips, edges and features on a 3D model without having that 3D data having to exist. It's much quicker to render and it looks near identical to a higher-res model, but saves on memory and framerate. It's also useless for 3D printing as the printer software can't understand or 'decode' this normal data.
With this new range of Battlezone prints I decided to take some time modifying the meshes. There were already little issues here and there that needed to be adjusted for prints, but my main goal was to recreate all this normal map data on the actual 3D mesh. Here's a look at how the original mesh (on the left, exported straight from the Battlezone game) looks and how my new improved one on the right compare:

You can see that I've transferred pretty much all of the detail from the Redux version's texture/normal map into the mesh. This meant that the newer 3D printer was able to recreate these details for me to paint up and detail. Here's a look at how the new version of the Grizzly compares to my original print from back in 2019: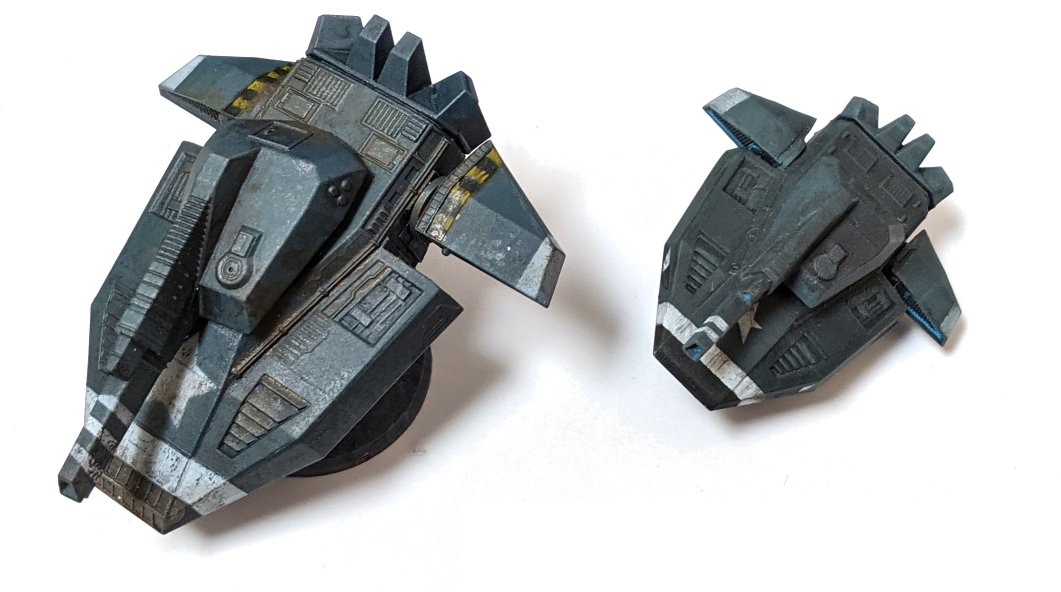 I'm really happy with how the new version came out. I airbrushed pretty much all the main details in and then hit it with a wash and some drybrushing. I think I'm going to go back and add in some paint stencil details at some point to add extra parts (as featured on my bigger Grizzly) but I feel like it looks great already. I love how tiny details are visible too - my current main printer is a Phrozen Mini 4k. It has a slightly smaller build area than the Photon, but it does have a mono LCD that is twice the resolution.
Ingredients
For my future reference, and in case you're interested, here's the Ingredients used for the parts and paints of this build:
Resin: Phrozen 3D Printer Water-Washable Rapid 405nm Black Resin,
3D model: Modified in-game model from Battlezone Redux,
US tank green: Vallejo Air - 6 part 'Dark Green', 4 part 'Imperial Blue' 4 part 'Sombre Grey',
Black & white: Vallejo Air 'Dead White' & 'Black',
Metal: Vallejo Air 'Gunmetal',
Black wash: Vallejo 'Black wash',
Weathering: Tamaya 'Rust wash'
Print it yourself
An STL of the 'Grizzly' has been added to my MyMiniFactory page. You can grab the STL from here. You can also find the STLs over on this Thingiverse page.