Quake 2 Light Guard
3dprinting painting airbrushing videogames quake2
Here's a print and paint of Haoyang Wang's amazing sculpt of the Light Guard from the classic game Quake 2.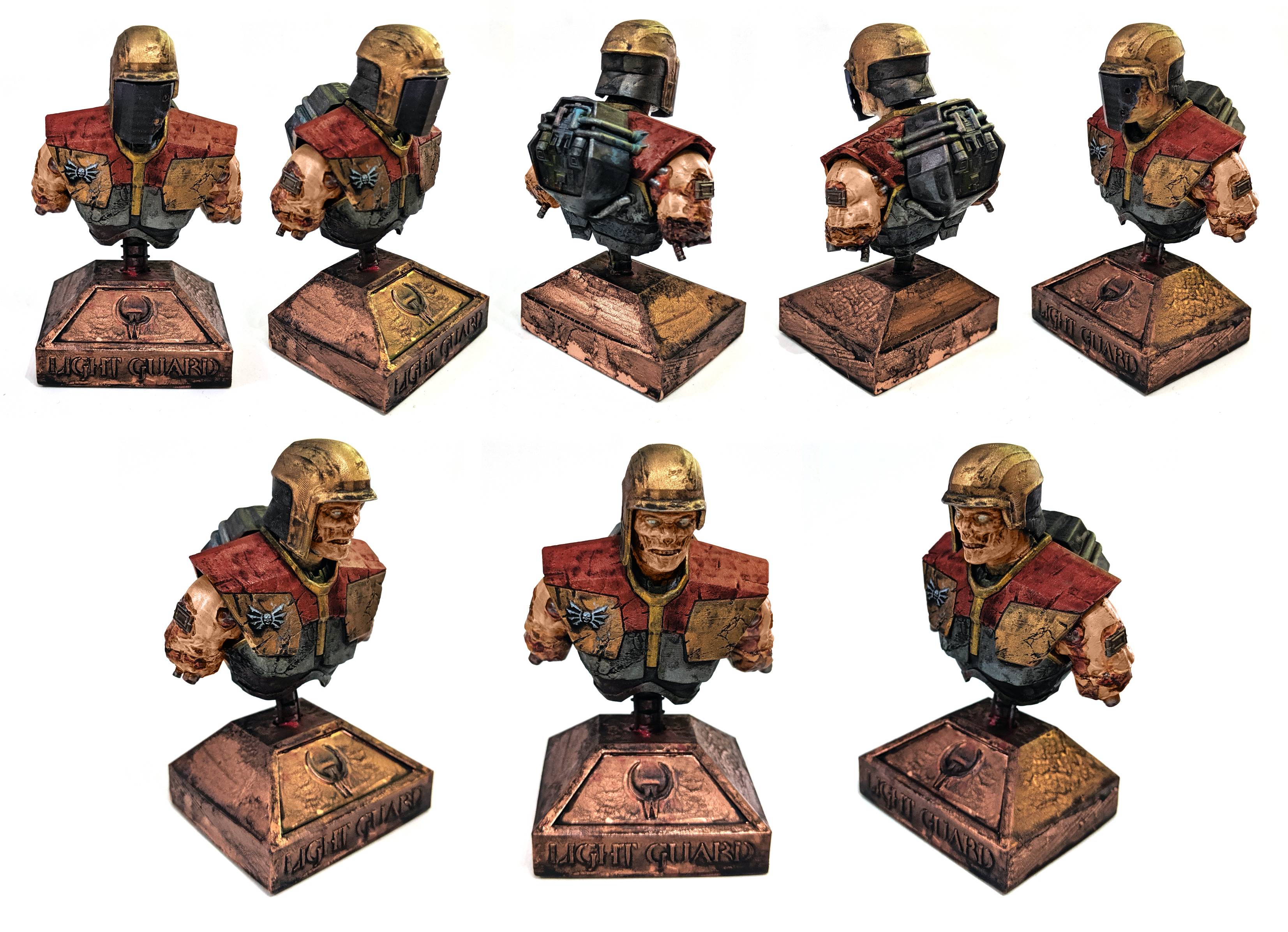 Hao was kind enough to export and send me the mesh of the sculpt. I printed it out and gave it a bit of an airbrush, then went in and brush-painted the rest, before washing it and adding highlights. It's pretty much finished now, though I might go in and touch up bits here and there, and add some more details.
You can find pictures of the sculpt, as well as more of Hao's work over on his ArtStation by clicking here.
Here's some work-in-progress shots over the course of the few hours it took to do: