Lost in Random - Characters
3dprinting painting airbrushing 3dmodelling lostinrandom burton elfman videogames
I scored the soundtrack to the recently released 'Lost in Random' by Zoink Games. It has a very Tim Burton-esque aesthetic and I love the art look and feel of the game, it's world and it's characters. I'd already made an Eve and Dicey figure and really wanted to make a few more for my shelves: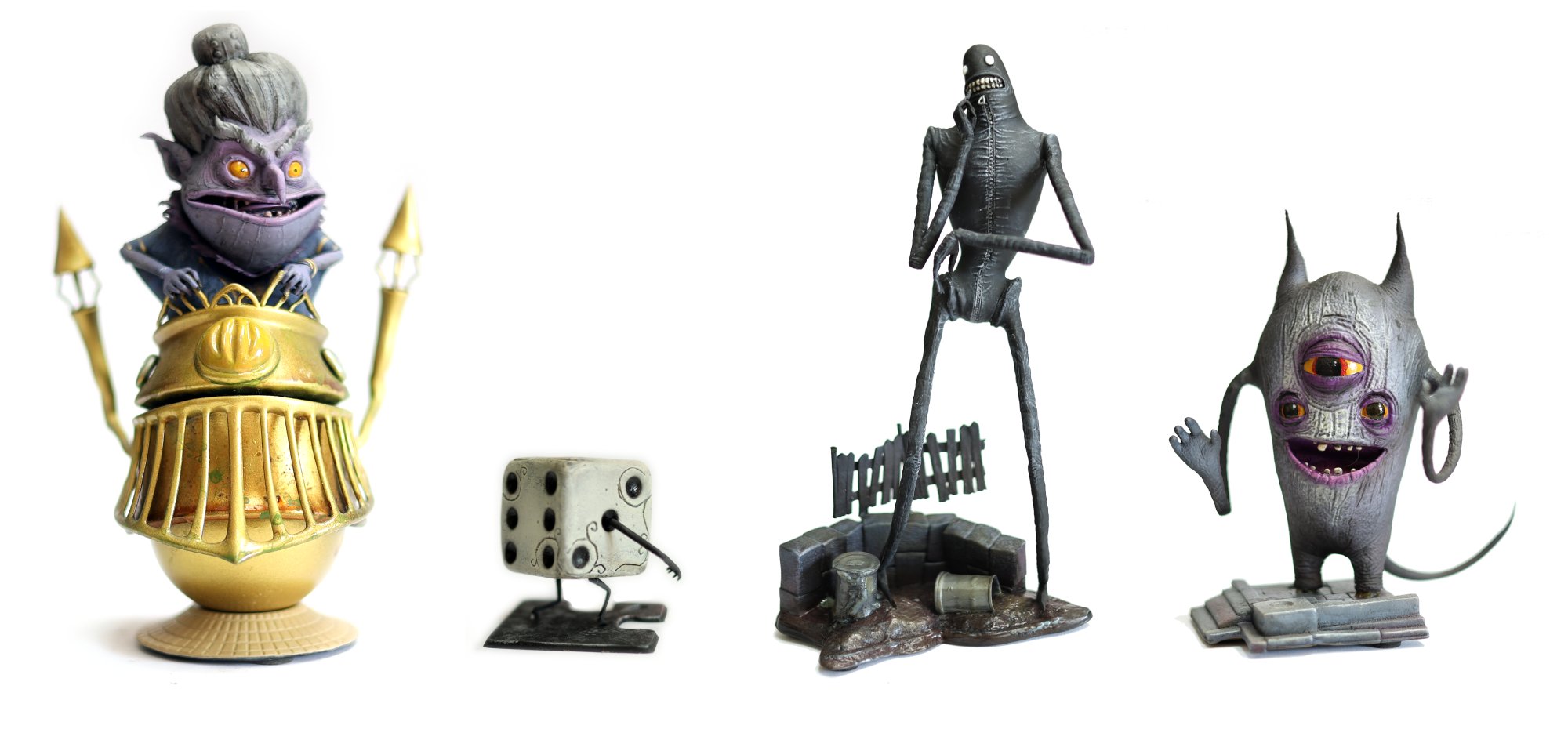 ---
Even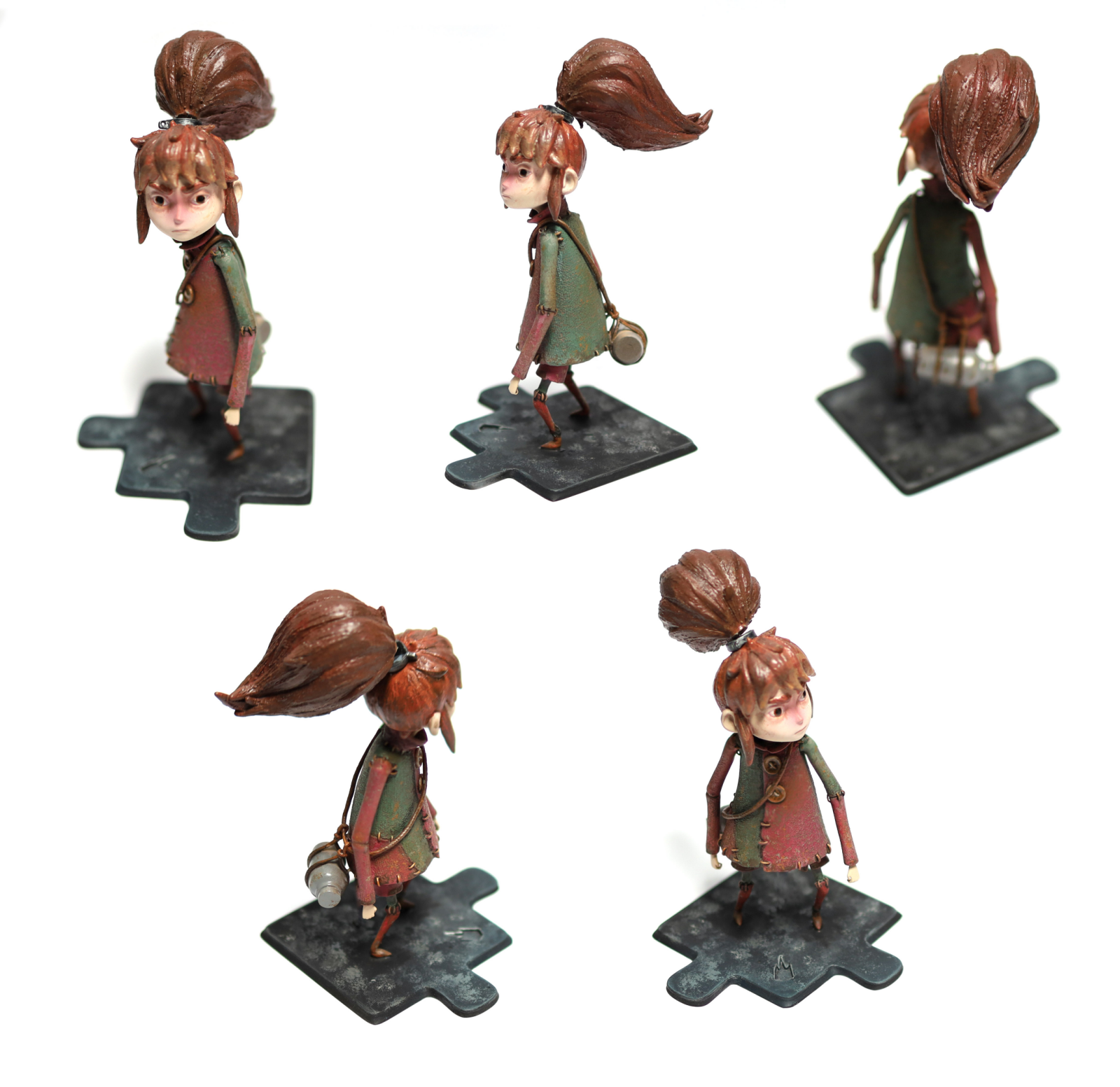 An individual print of Even to go on my speaker. It's the same as the other Even and Dicey print, though with a custom-made base. The paintjob is almost a complete match for the other Dicey & Even I printed and painted. The eyes on this one aren't quite as good, though (I hand-printed them rather than making eye transfers). I think I've learnt my lesson that eyes are really difficult and it's much better to print them.
---
Dicey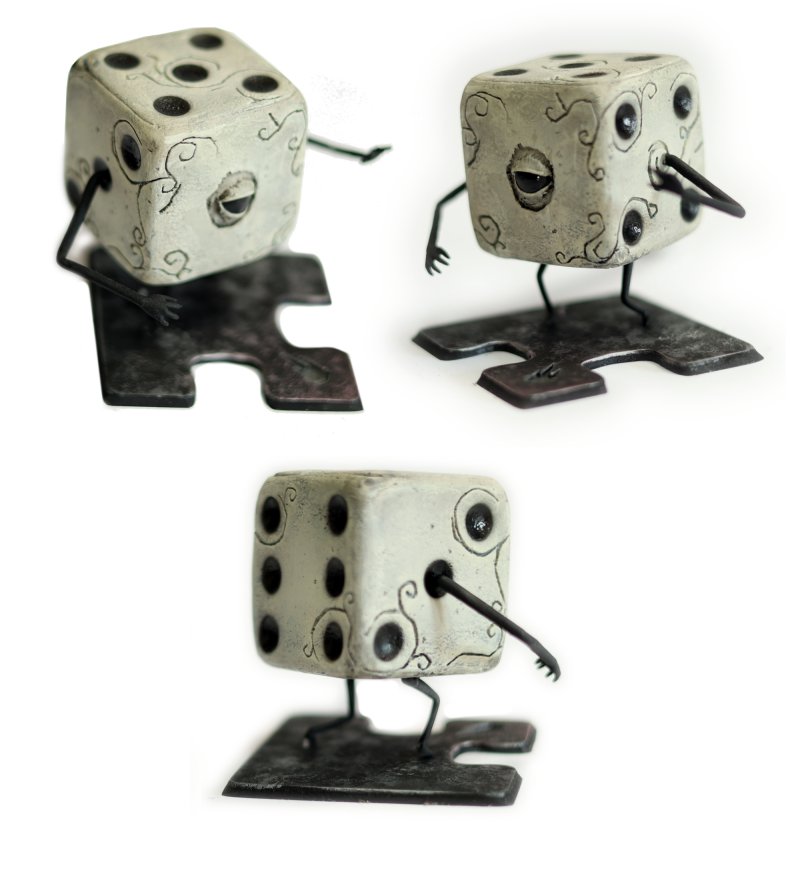 An individual print of Dicey to go on my speaker. It's the same as the other Even and Dicey print, though with a custom-made base. I managed to paint it pretty much identical to the other Dicey so really happy with how he came out.
---
Seemore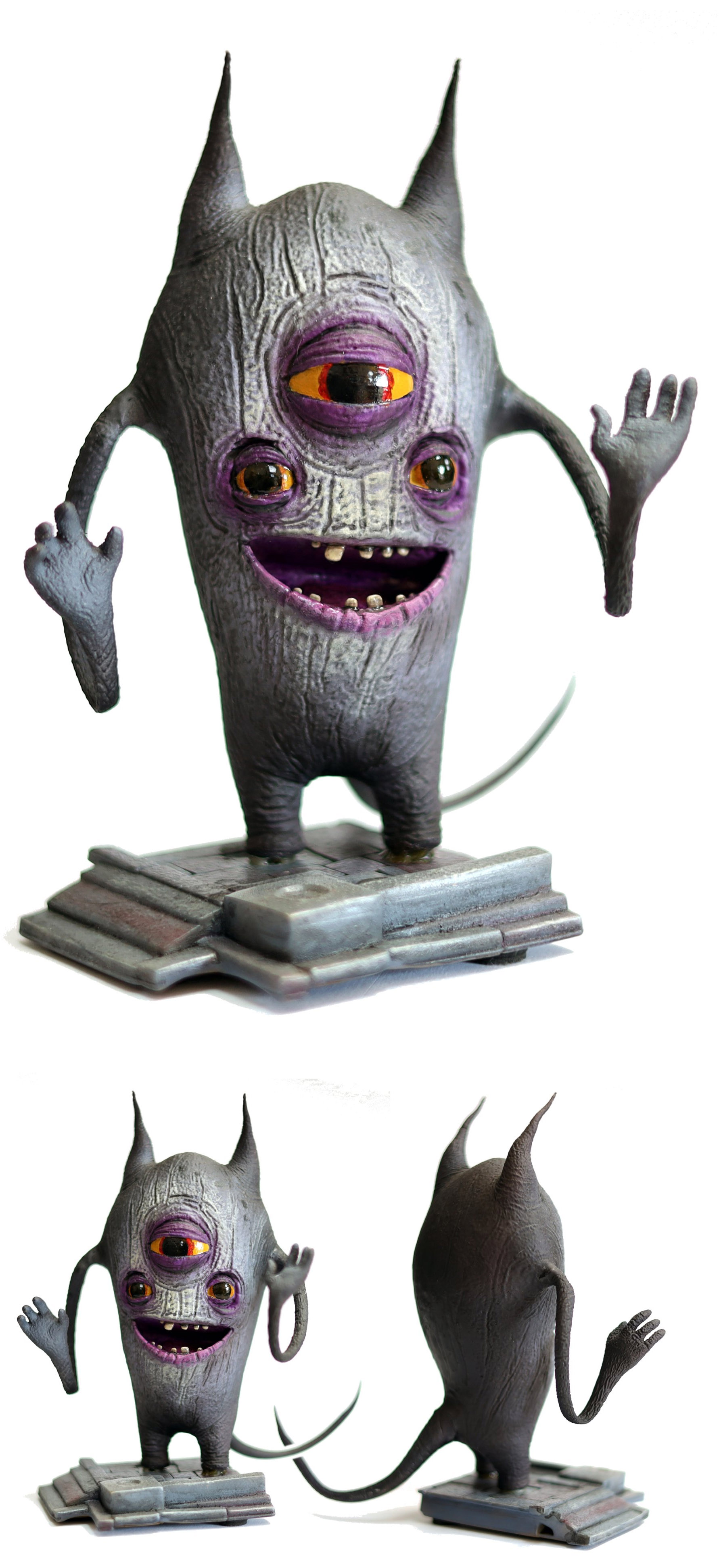 A print of the loveable Seemore character that Even meets along the ways. I like how this one came out, other than the eyes, if I did it again I think I would print out the pupils and irises as I have before and use those.
---
The Shadowman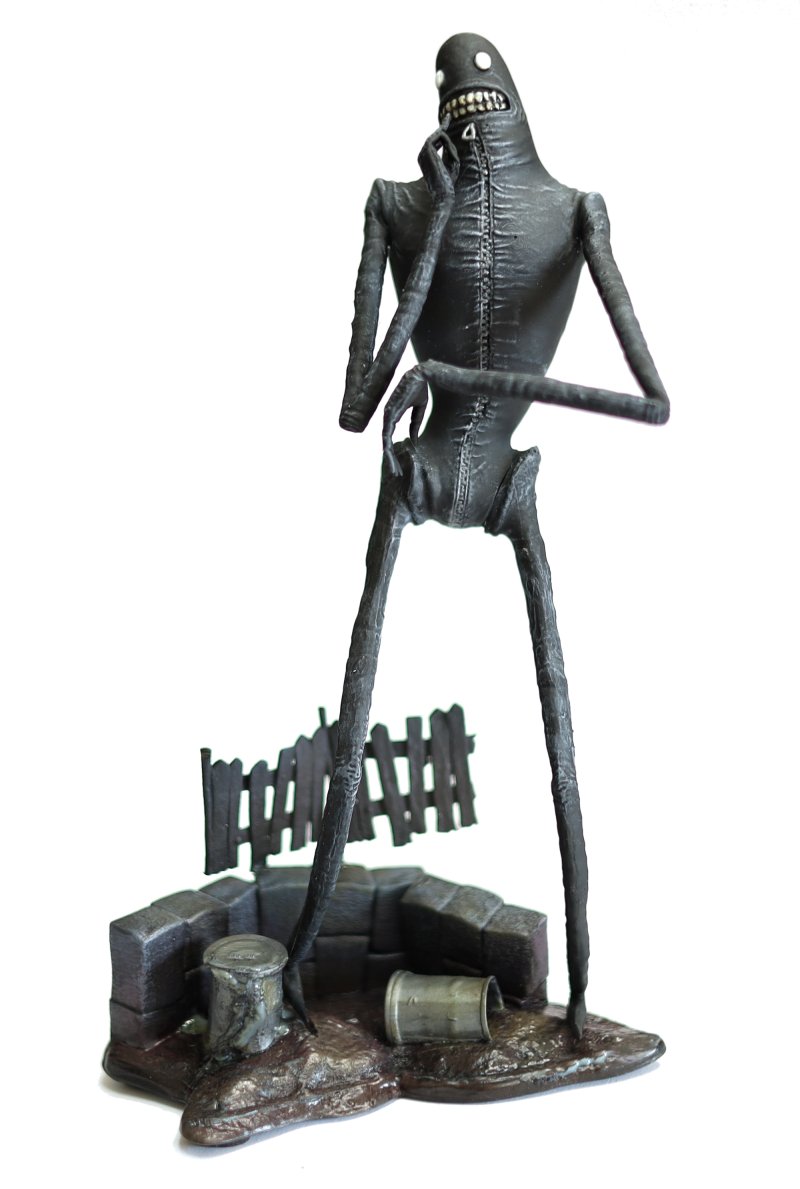 Mullgrow Alley's menacing resident 'The Shadowman'. I was really happy with how he came out texture wise. I modelled him a little skinny so he warped a little on print but it was easily fixable with a heatgun. I also made a base and gave that a bit of goopy goop and some dry brushing.
---
Nanny Fortuna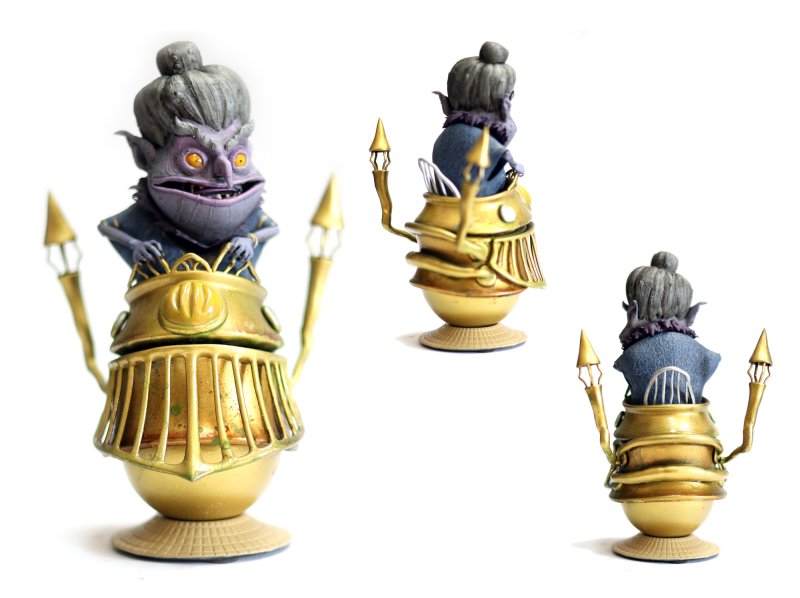 The Queen's right-hand woman, Nanny Fortunta, rides her wrecking ball machine in this print of one of the game's bosses. I'm going to go back and add some more details to it at some point, but overall, I'm pretty satisfied with the current paint-job. I used metalic gold primer for her machine and then airbrushed and drybrushed the Nanny herself.
---
The Queen and Natalya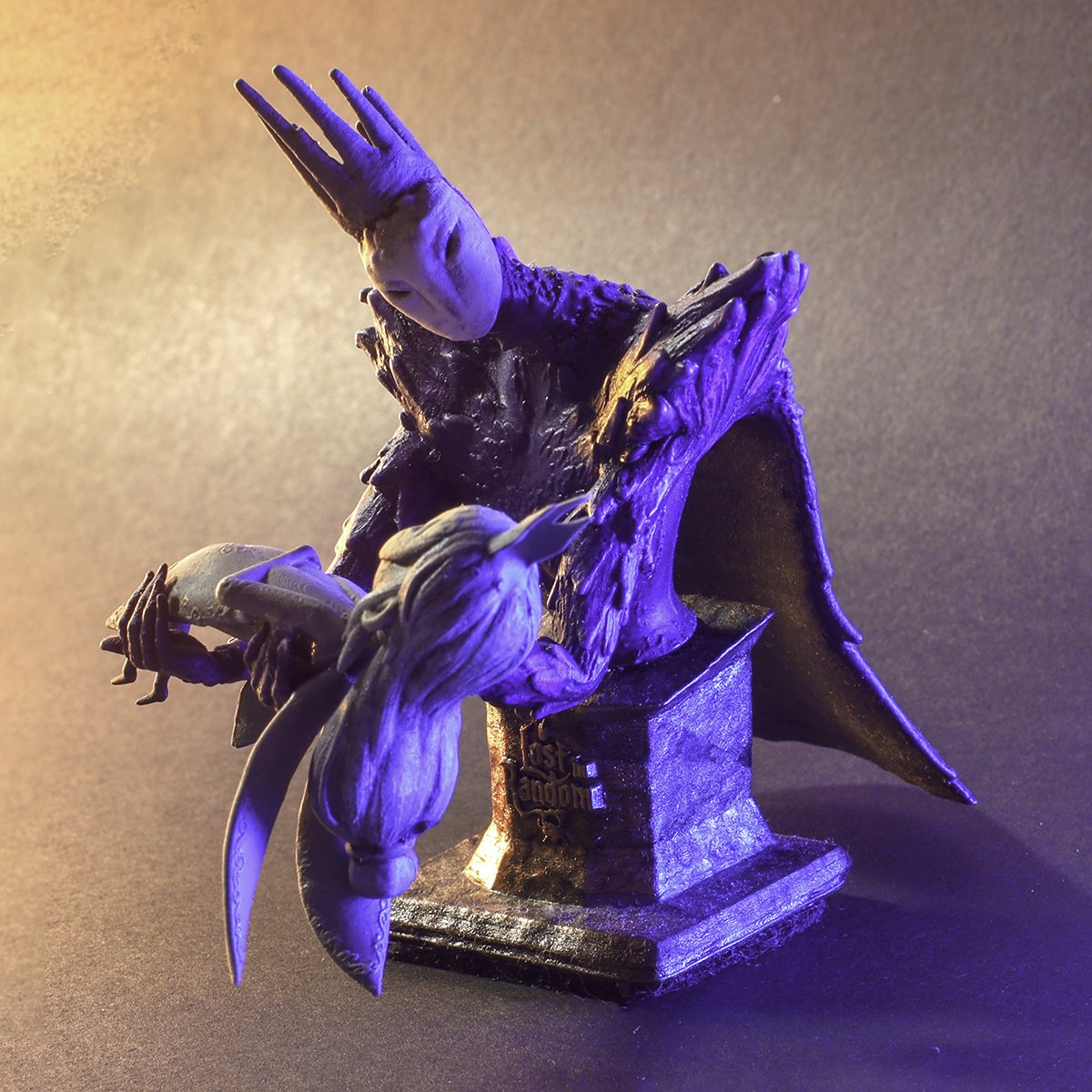 The Queen and Natalya. I can't really say much without spoiling the game, as this is from one of the key cutscenes in the game. If you play the game, you'll know. This came out great and it was nice to model and paint the quene. I tried to capture her prickliness and colours, and also the feelings from this scene.
I don't think I'm going to stop here - many more awesome, loveable and iconic characters to create from the game that I'll post up as they get done.
If you're interested in checking out the game, it has a website! As mentioned also scored the soundtrack for this game. If you're a fan of Danny Elfman, The Nightmare Before Christmas or Alice Madness Returns, you might enjoy the soundtrack. It's free to listen to over on Spotify.