Chrono Trigger - The Cathedral
3dmodelling videogames unreal ue4 retro chronotrigger square
Here's an experiment from this week in converting 2D pixel art to 3D scenes I played with this week. I used Chrono Trigger assets to recreate parts of the Cathedral setting from the game: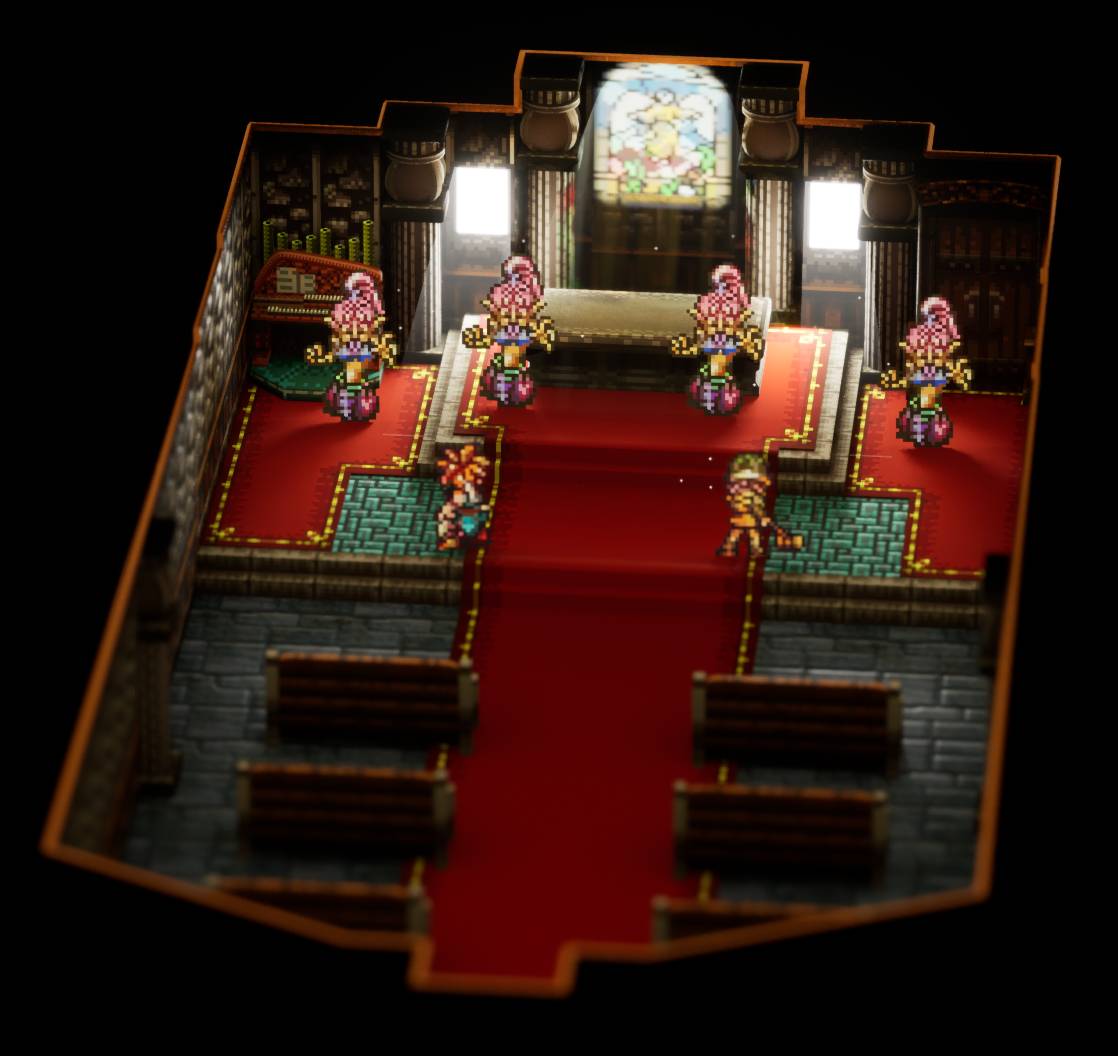 The source 2D art is all obviously Square's classic Chrono Trigger, though it's used as a placeholder to test the 2D to 3D art, shaders, pipeline process, etc. I've been creating. This quick project was originally inspired upon seeing Octopath Traveler and wondering what some of Chrono's classic scenes would look like in that style. Here's a look at some of the assets:
and here are some extra 3D scenes generated from some less-traditional camera angles:
It was a fun little project and interesting to see how it translated from 2D art to ray-traced 3D real-time graphics in the Unreal Engine. I might have to do some more in the future.
You can also view a 3D model by clicking the image below: