US Razor from Battlezone
3dprinting videogames airbrushing painting wip bzpgen3
I'm a bit snowed under in projects and work lately, but noticed I hadn't posted this print I started back in April of last year.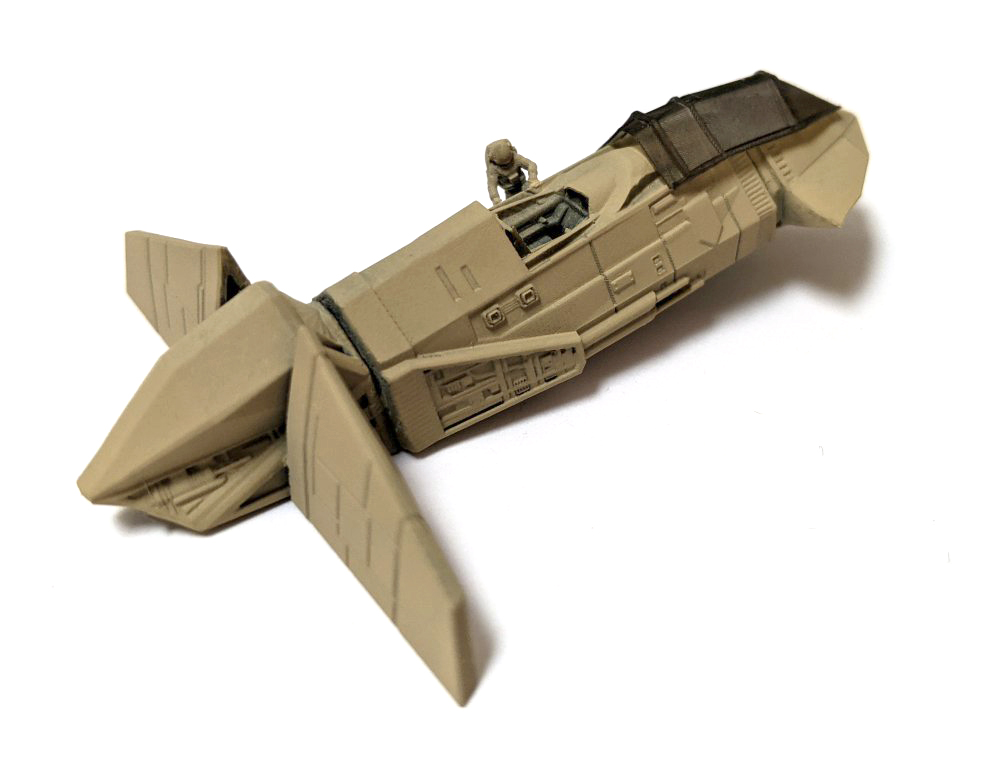 It's a variation of the M580A2 Razor Scout from the Battlezone game. I added quite a bit of detail to the mesh and printed it with a little pilot getting into a cockpit I modelled for it. I used some transparent black resin to print a little hood to go on top.
Hopefully I'll get around to painting it. I have quite a few now from the Battlezone universe to paint.
If you want to try printing the core Razor yourself, the STL is now on my MyMiniFactory page, available here.