Icarus from Quake 2
3dmodelling 3dprinting 3dsmax wip quake2 zbrush 3d
Here's a shot of the Icarus enemy from Quake 2. The intent is to give it a print and paint, so I wanted to add in lots of extra details and bits and bobs, but stay really true to the original: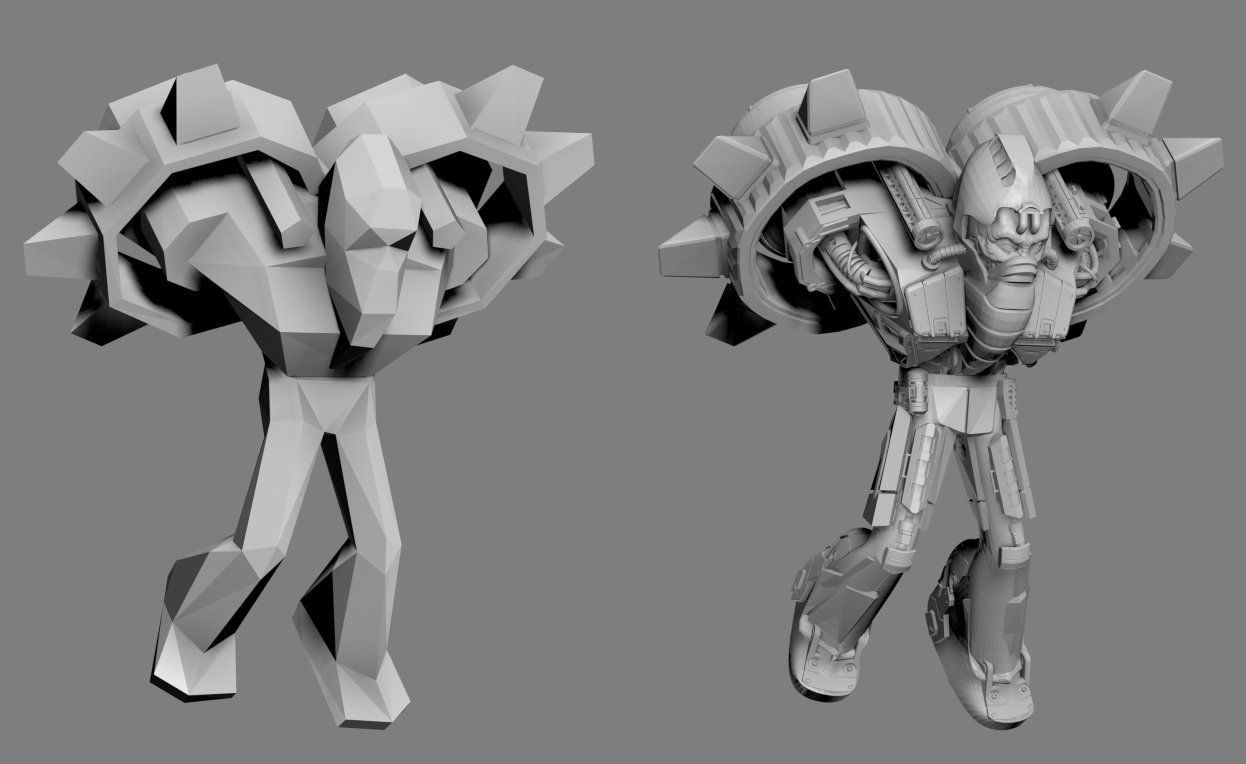 It's 3m polygons right now, but I didn't do any kind of optimisations. I didn't take it into ZBrush yet, so I want to do that next and give it some battle-scars and small details. As with the Technician, I cheated with some kitbash kit bits and bobs alongside modelling by hand.
As always, I'll post more pictures once I get it printed and painted.
If you want to try printing this yourself you can now find the STL over on my new MyMiniFactory page here. There's lots on there for free but you can use the code blaketoys50 for 50% off!