US Grizzly from Battlezone
3dprinting videogames airbrushing painting wip bzpgen4
New year, new Grizzly. As always, printing has come such a long way since I started. I'm on an Elegoo Mars 3 now and wanted to take another go at seeing what kind of detail I could get if I spent some time sprucing up the original meshes. I've been slowly adding to the mesh and filling in the details over the years.
Here's my fourth revision of the Grizzly M60A7 from the Battlezone game: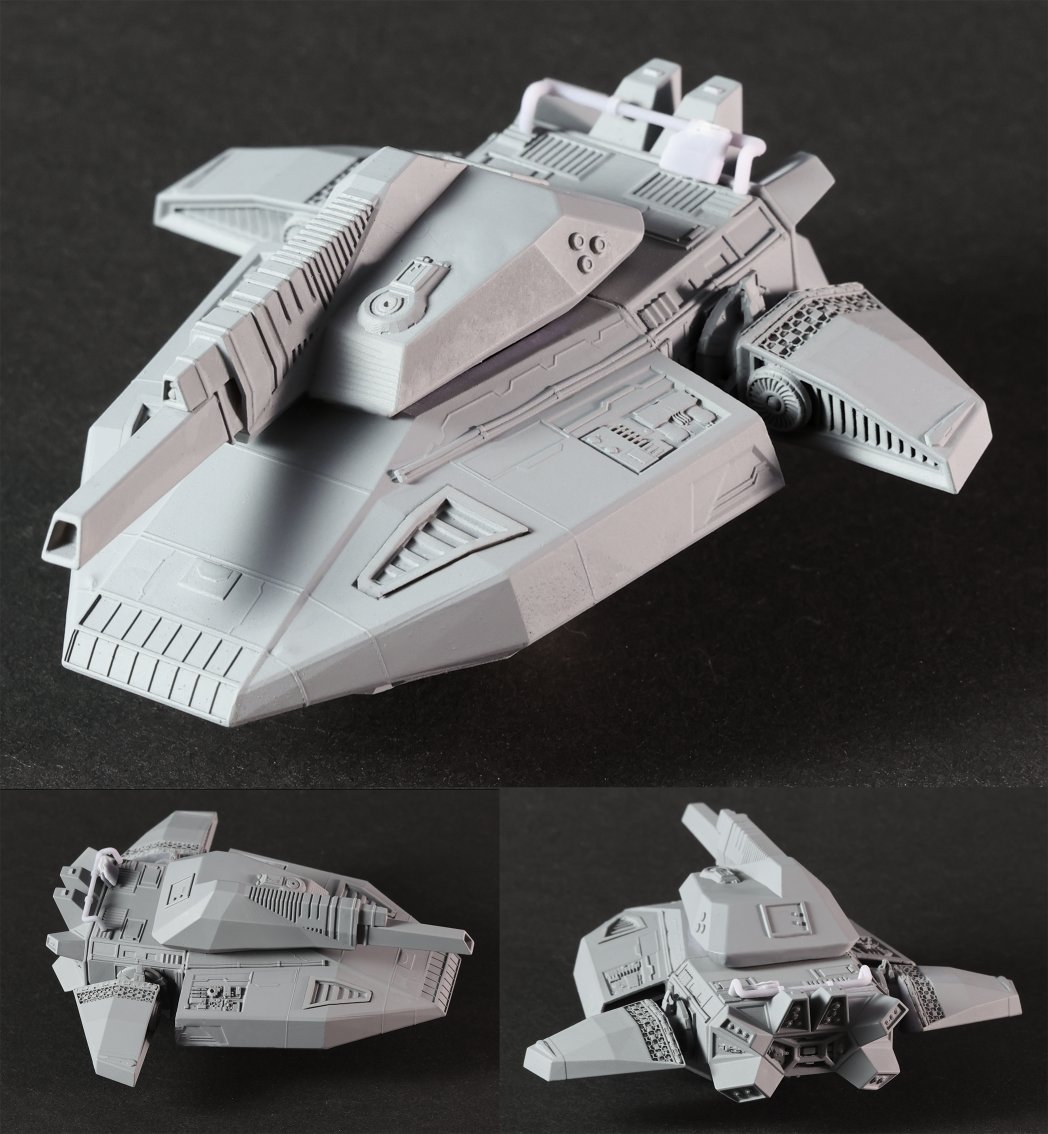 I've yet to paint it, but I'll post an update once I've given it a stab. I'm tempted to try something special (maybe a really battle-damaged Black Dogs Grizzly?). I also want to add some extra little details here and there (I started with the bar and container, but want to add some more WW2 style crew attachments).
It was also an experiment in modularness. The hatches technically all could be posed open (I glued them shut for this one). It's also hollow and I'm contemplating adding a small cabin that can be seen from underneath. I'm also pretty happy with the scale of these now. I think I've found a good balance between print stability, speed and detail level. Gun tip to rear it's roughly 105mm. I'm also pretty satisfied with the balance between accuracy to the game and improvised detail.
If you're interested in a comparison in detail in the mesh from the 2nd to 3th generations, here's a comparison (the first prints I did were legacy game, so not detailed at all):

You can also find the other Grizzly renditions here to look at:
And finally, some work-in-progress shots. I captured and just remembered I kept:
Ingredients
For my future reference, and in case you're interested, here's the Ingredients used for the parts and paints of this build:
Printer: Elegoo Mars 3
Resin: Phrozen 3D Printer Water-Washable Rapid 405nm Black Resin,
3D model: Modified in-game model from Battlezone Redux with quite a lot of physical detail added manually.