Anya Forger from Spy x Family heh
3dmodelling 3dprinting 3dsmax airbrushing anime painting
Here's a 3D model, print and paint of Anya Forger from the Anime 'Spy x Family'.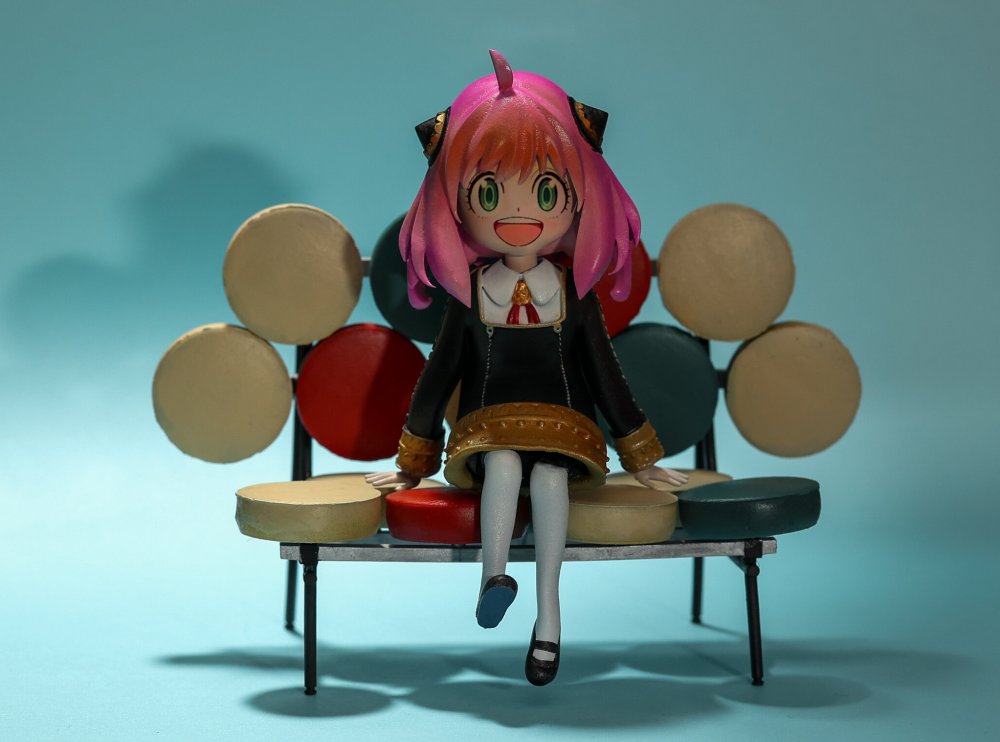 I wanted to recreate the manga cover with her in the chair. Overall, I'm relatively happy with how it came out. As with most of my anime paints, the face is a transfer. I'm not 100% happy with it as it looks a bit low detail, so I might try to reprint and retransfer those at some point.
I also needed to subdivide the mesh a bit more, I think. There are some obvious polygons here and there. Perhaps I could have sanded it down a little more before painting, but I was impatient, as usual.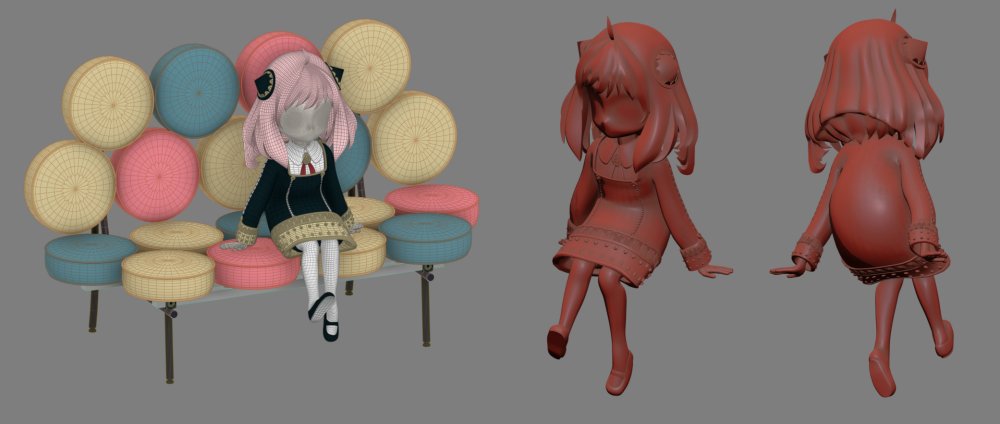 During the printing journey I also ended up reprinting her a little bigger, so I now have a spare, smaller unpainted version I may do something with. Just a rando fact for you there. Here's some fun WIP pics: