"Gamepig" from System Shock Remake
3dmodelling 3dprinting 3dsmax 3d systemshock gameprop
Here's a print of the 'Gamepig', a hand-held console found around the Citadel Station in the remake of the iconic System Shock.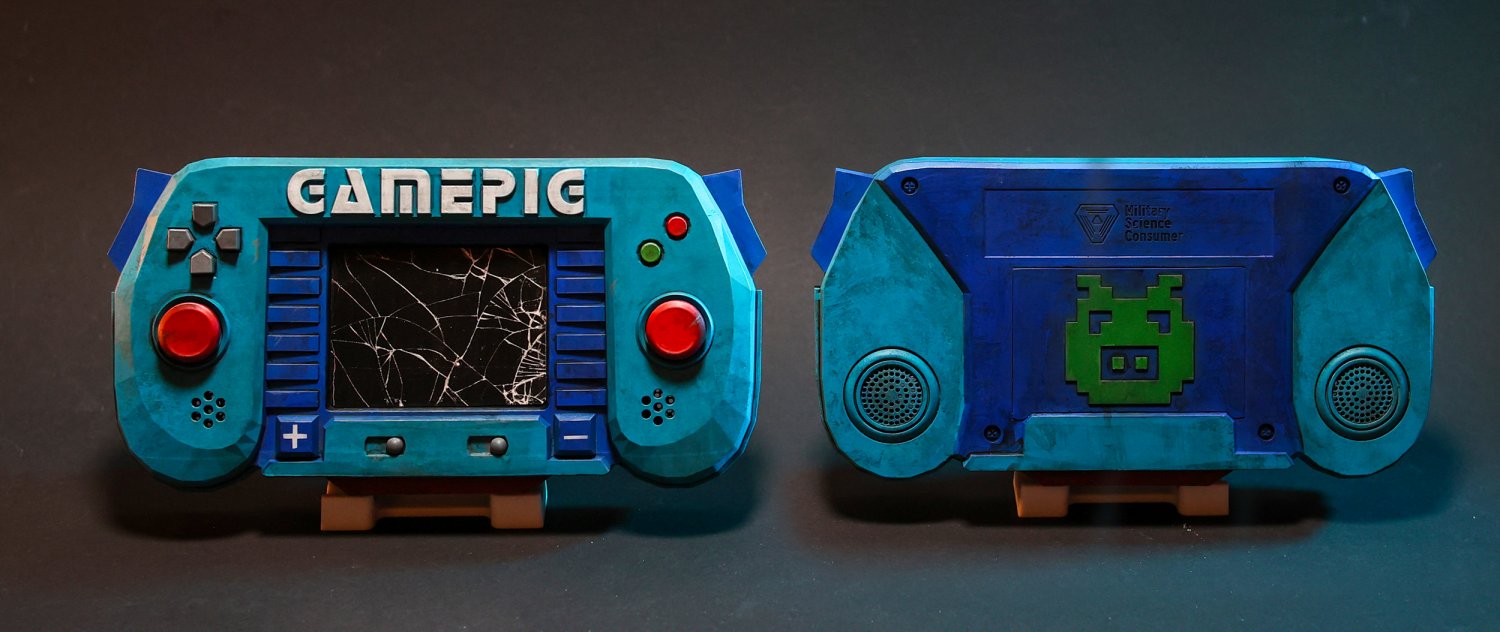 It's based on the in-game object but modelled in scratch in 3dsmax, with lots of subtle details added for realism and print reliability. It's pretty big, so I gave it a print on my Saturn 2 8k with SUNLU water washable resin.
I really like how satisfyingly chunky it feels in the hands. For now I printed out a fake smashed screen and put that on the panel, but a future project might be me putting a RPi with screen inside it for a display piece.
After printing and some tidying up, I painted with random Vallejo paints (mostly airbrushed) and grimed it up.
Gamepig

Gamepig

Gamepig

Gamepig

Gamepig
If you want to try printing this yourself you can now find the STL over on my new MyMiniFactory and Cults3D pages. There's lots on thee page for free but you can use the code blaketoys50 for 50% off!