The Event Horizon
3dprinting painting airbrushing movies wip
I'd found a great 3D model of the Event Horizon by a guy called Russell Tawn. This project will involve adapting the 3d model, figuring out how to print it (the plan is that it's roughly 30cm long) and painting it.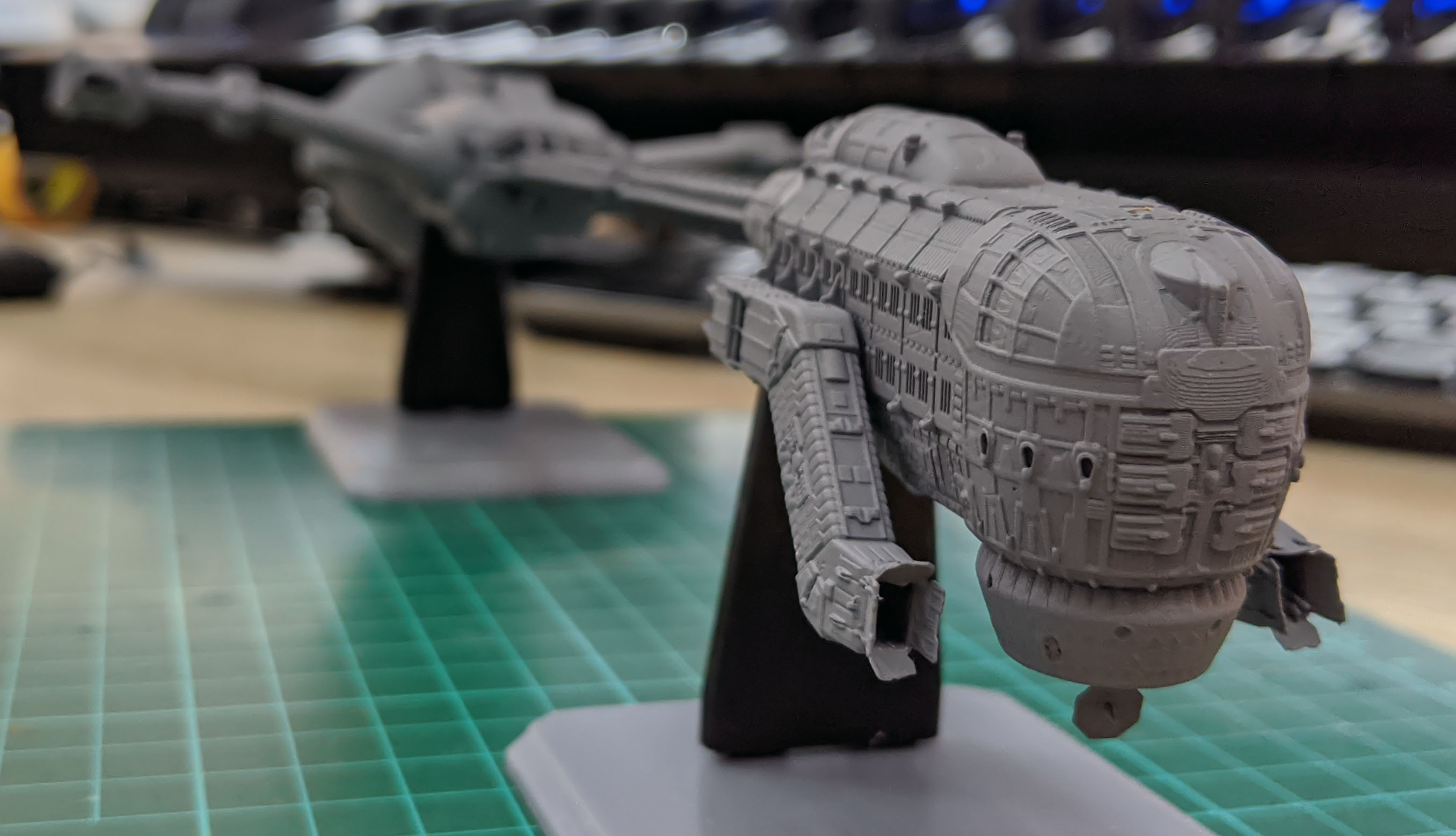 It's taking a little longer than expected (about 8-10 months now) as I keep going back to the drawing board to redesign parts to print better. I would say that I've almost complete rebuilt this model from the ground up in 3D Studio Max to make it much easier to print. I'm pretty happy with what I have now (other than the neck is still a little flimsy, but with a proper stand it should be okay).
Here's some work in progress pictures so far:
As usual, I'll post more as I get more done!