The Lament Configuration from Hellraiser
3dmodelling 3dprinting painting replica prop
Here's a quirky one. It's a 3D print and paint of the Lament Configuration puzzle box as seen in the Hellraiser series.
I always wanted a decent replica and have actually purchased one off of Etsy before, but I was never happy with the quality. Most of the prints are done on FDM printers and not given the loving paintjob they deserve, so I finally figured out how to print one myself and gave it a try. Here's the results: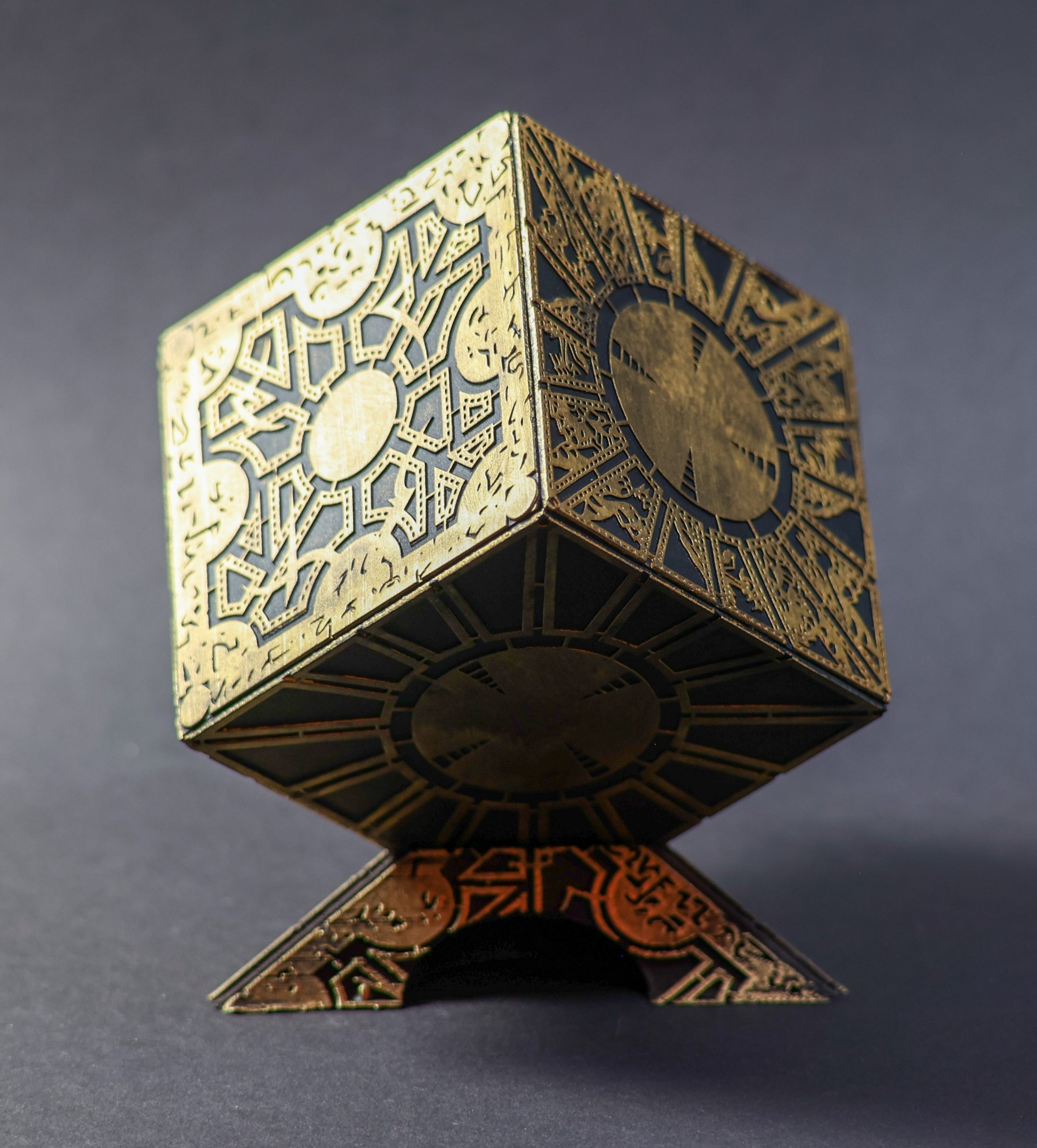 I'm pretty happy with how it turned out - the metallic paintjob feels really realistic and the detail is amazing with resin compared to FDM. There's no claggy bits or rough textured surfaces.
I was tempted to cover it in some blood but not sure if that would ruin it. This is actually the second print I did - the first one managed to jolt mid-print and was skew-whiff halfway up. Definitely a learning process for securing dangly big flat planes from wiggliny while printing. I added more supports and the second print was fine.
One thing I want to try in future is to print a more mechanical one with moving parts. Something really mechanical-watchy style where things can twist and click.